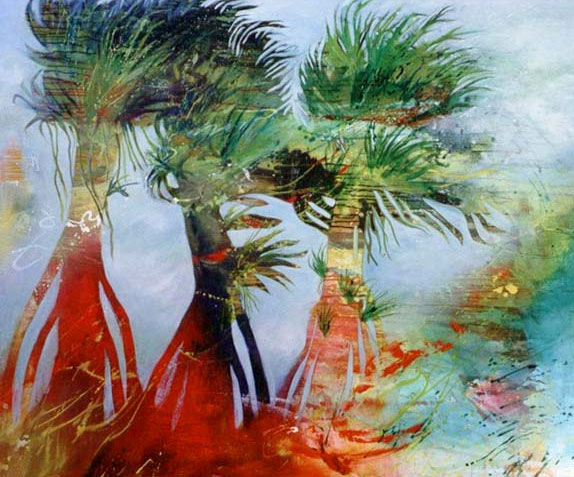 Sophia Anastasia, Utrecht (Holland), studied at the Akademie voor Beeldende Kunsten, Arnhem, 1980-1984 and Interior design 2009. She left Holland to explore the world, cycled from Amsterdam to Damascus, hitch hiked to Nepal, cycled from Bangkok to Singapore, travelled extensively through Australia, New Zealand and eventually settled in Bali.

Life in Bali consisted of meeting people, merging, dancing, surfing, painting and being life partner to film maker Lorne Blair. After 14 years, she returned to Holland in 2000.

She equally divides her time between her studio, her home, children and the social media.
Twitter name: @ArtbySophia

Blog with stories and Art related issues: ArtbySophia

Latest blog entry: Tinkebell's magic

Latest addition to this website: at Projects Illustrated poetry: Poetry by Lantern and Shadow, illustrated

If you'd like to contribute to me as an artist you may do so here:

Projects:
Charity auction, donation of a drawing for Leonardo schooling
Life performance painting at different events.
ArtbySophia Favorite entry in Dutch questioning the criteria and general standards of Art: Wat is Kunst, anyway
Favorite entry in English: Mantras work
Last year's entry: Film on RTV-Utrecht local television. Click here for a Film and trailer.
Upcoming Events :
Vlampijp open days: 6 and 7 th of October 2012

Current exhibition at: Gallery Peter Leen.

Studio : From 2007-2011 Ateliers de klop, Utrecht. New studio at: Vlampijp Ateliers, Utrecht.
Interests: gardening, healthy cooking, fusion cuisine, photography, interior design, styling.